Know Your NoBowl What's in the Box? / Transition Protocol / Care and Cleaning / Helpful Hints / FAQ
Get to Know The NoBowl Feeding System
What separates the NoBowl Feeding System as the best interactive cat toy when compared to other environmental enrichment products is that the NoBowl cat puzzle feeder meets all of a cat's needs during the eating process. The tactile design of the NoBowl Skin stimulates your cat's natural use of its claws and teeth to fulfill its need to grip and play with its food.
The NoBowl Feeding System comes with a NoBowl Trainer

™

(for the rookie Hunter) 5 NoBowls and a portion filler.
The NoBowl Feeding System is designed with a soft skin to simulate its prey. Cats love to pick it up and use their claws to enhance the experience. The shape of the cat puzzle feeder is designed to roll and move in the way a mouse or bird would. Cats are exhilarated without being scared by an unpredictable movement. Once trained, you portion out the day's food between the 5 NoBowls and then hide them. Your cat will hunt, play, eat and then rest until hunger stimulates her to go hunting again... just like in nature."
Anatomy of a NoBowl Cat Puzzle Feeder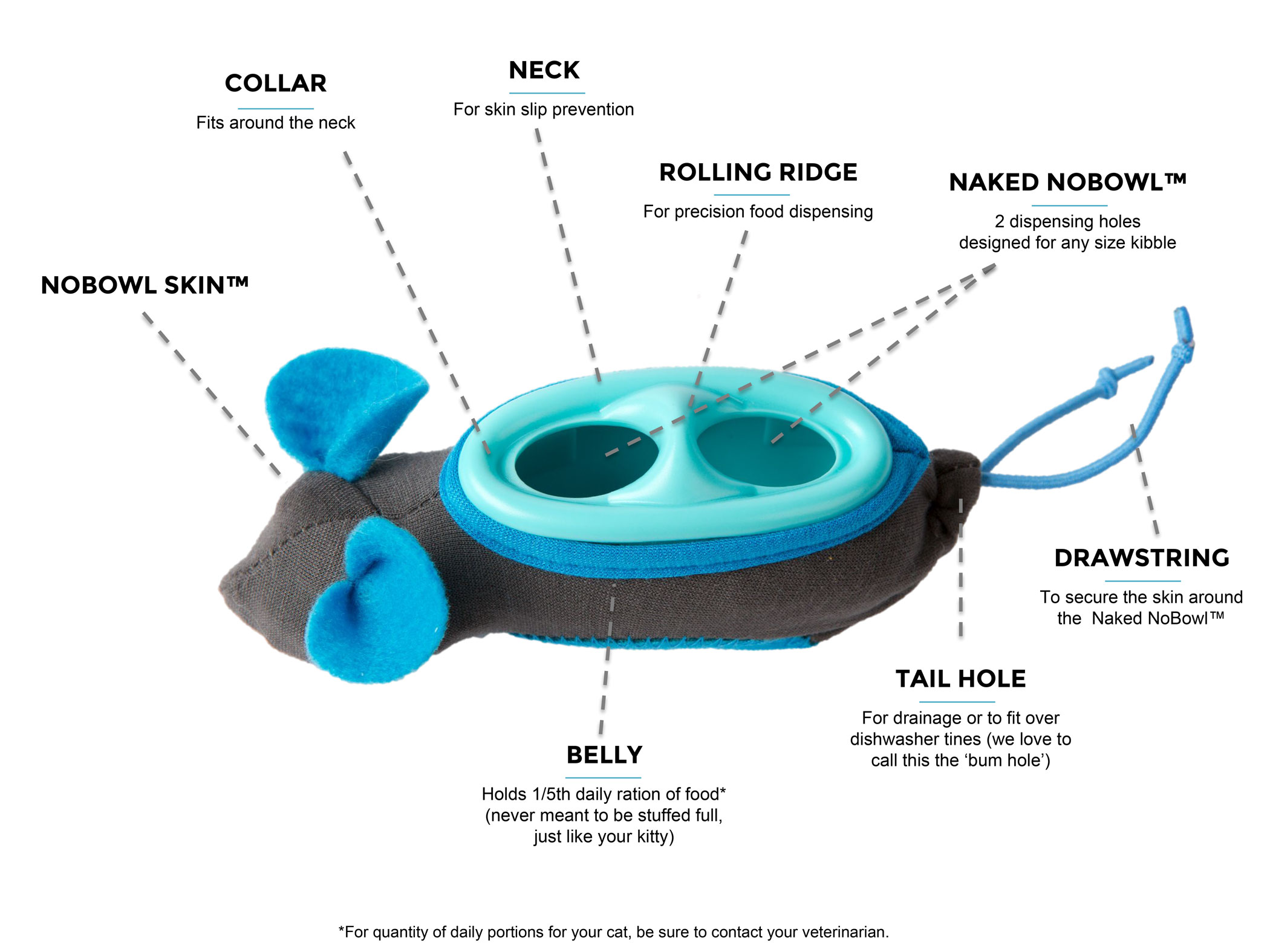 ---
What's in the Box?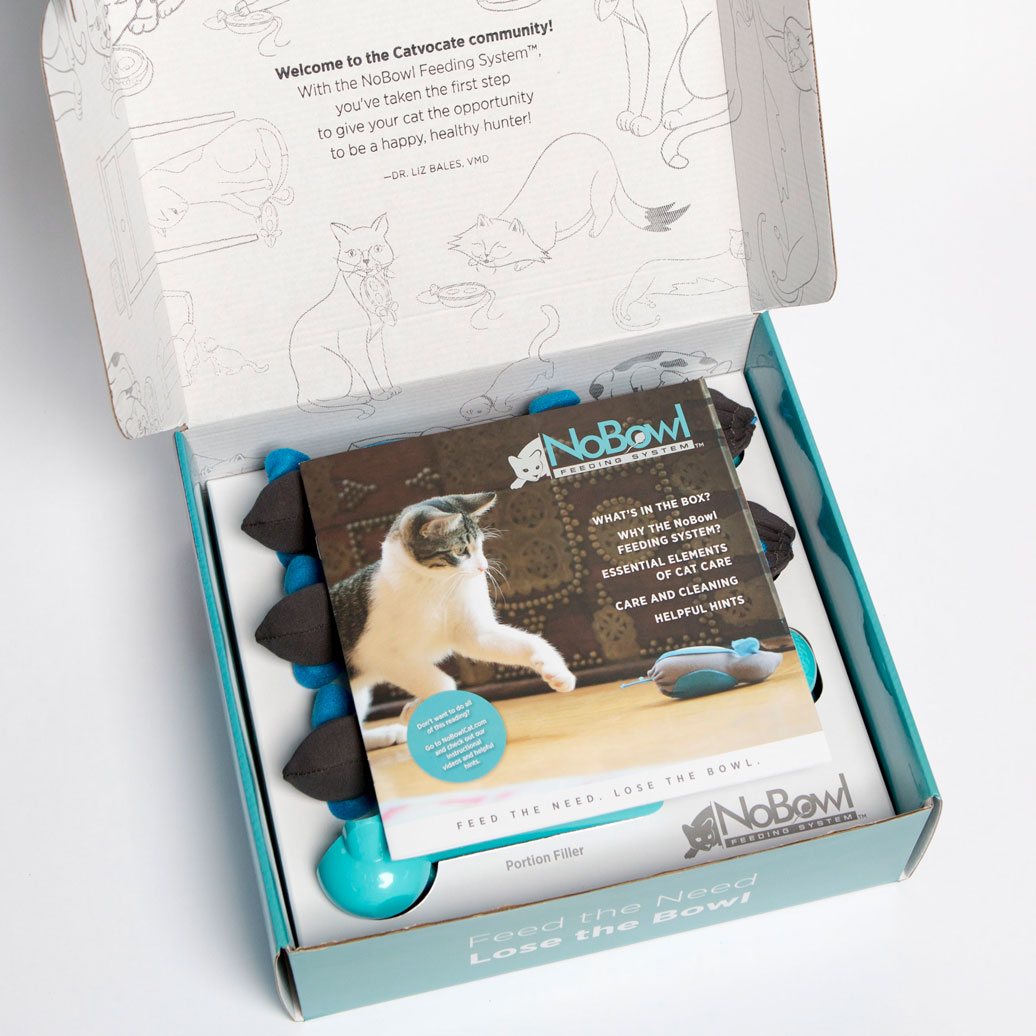 NoBowl Trainer™
Multiple dispensing holes - With quick and easy reward for effort.
Shallow well - For 1/5th daily ration in each cat puzzle feeder. You'll have multiple daily training opportunities without overfilling your cat.*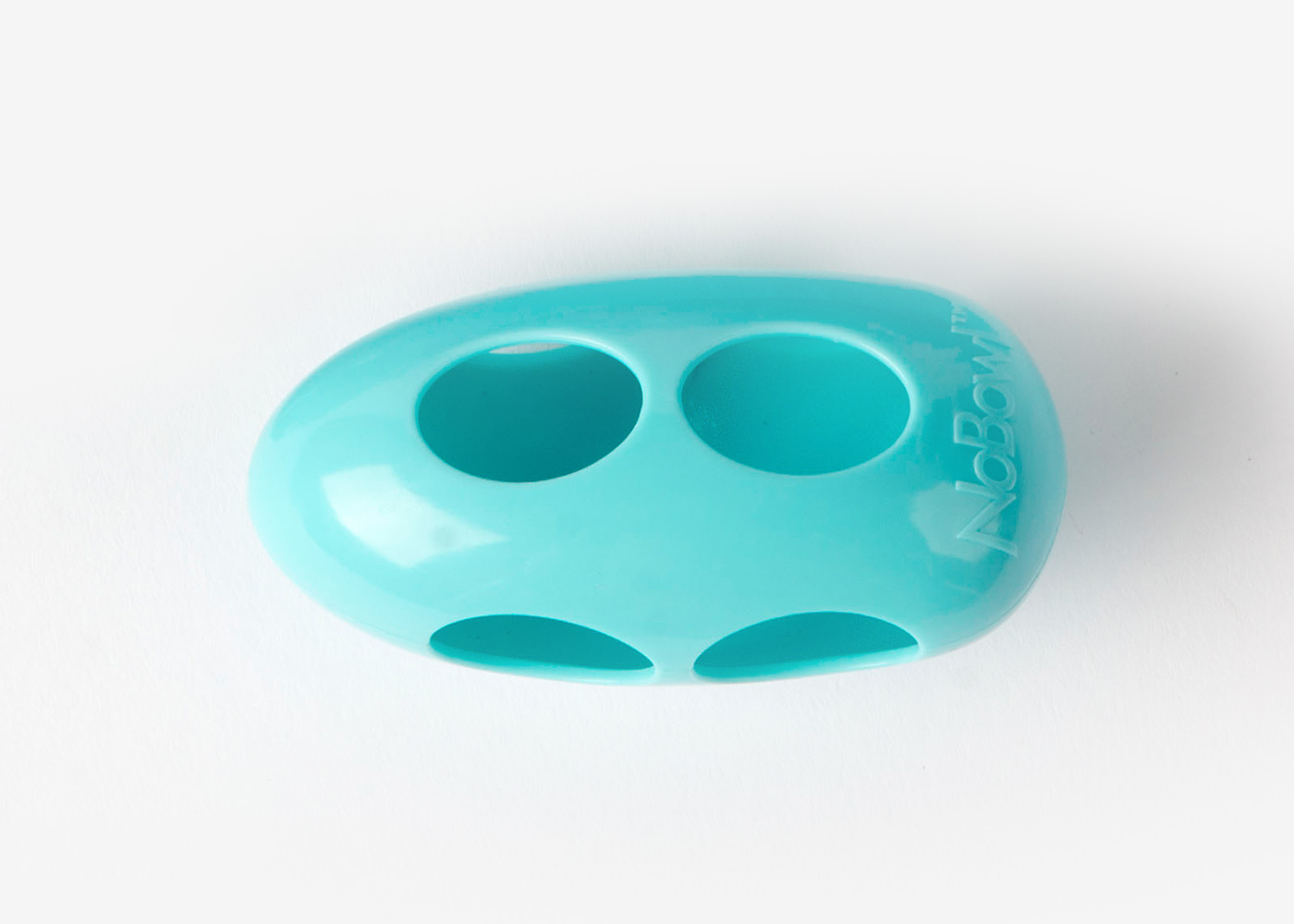 Naked NoBowl™
Designed to mimic the body of prey, the oval shape intentionally rolls in a predictable way that cats associate with the hunt.
2 Dispensing Holes - Designed for any size kibble
Neck - For skin slip prevention
Rolling Ridge - For precision food dispensing
Belly - Holds 1/5th daily ration of food (The cat puzzle feeder is never meant to be stuffed full, just like your kitty)*
Head - Heads into the skin first
Tail Hole - For drainage or to fit over dishwasher tines (we lovingly refer to this as the bum hole)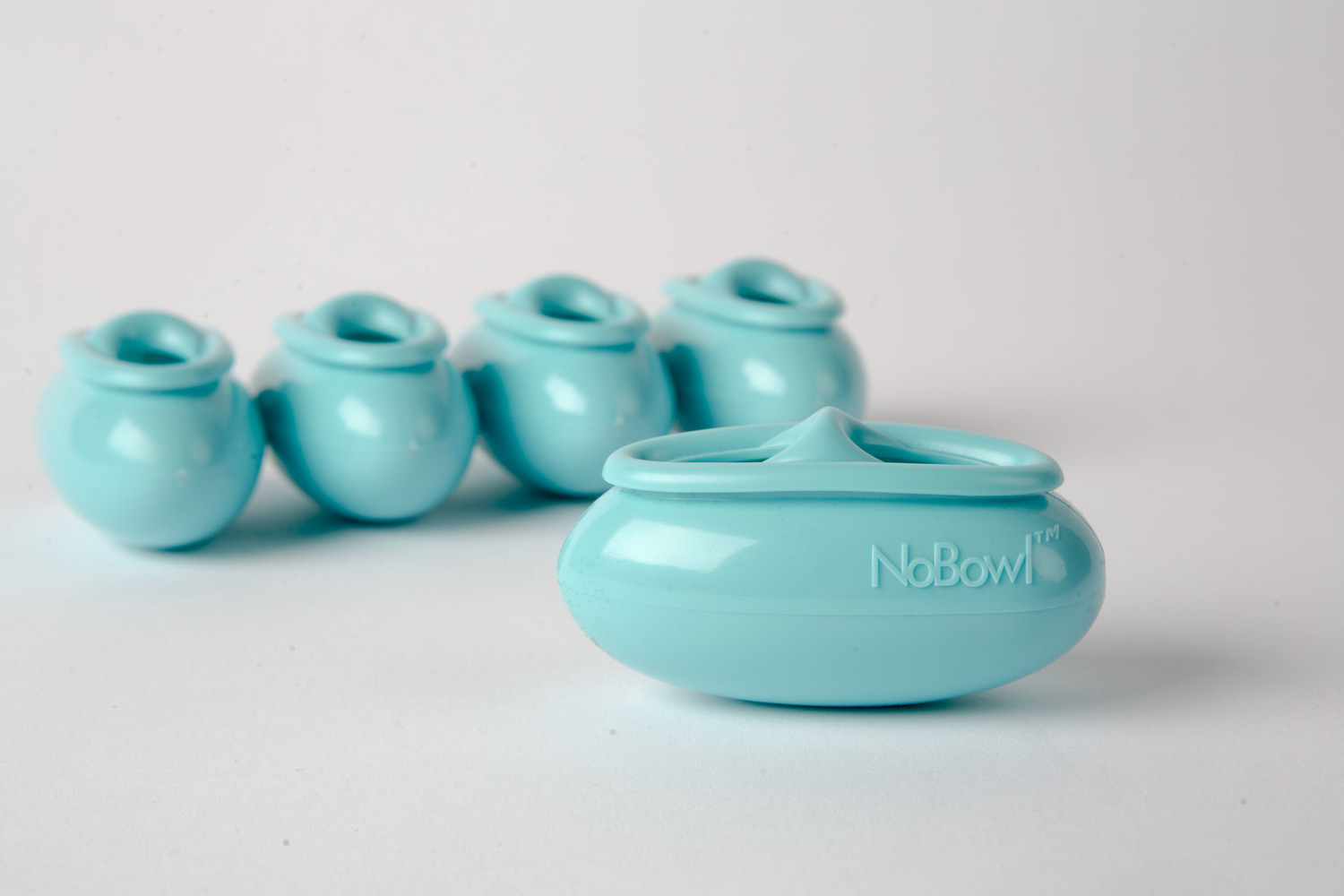 NoBowl Original Skin™
Designed to simulate the tactile feel of prey allowing your cat to grab, claw and use its teeth as it would in the hunt.
Collar - Fits around the neck
Drawstring - To secure the skin around the Naked NoBowl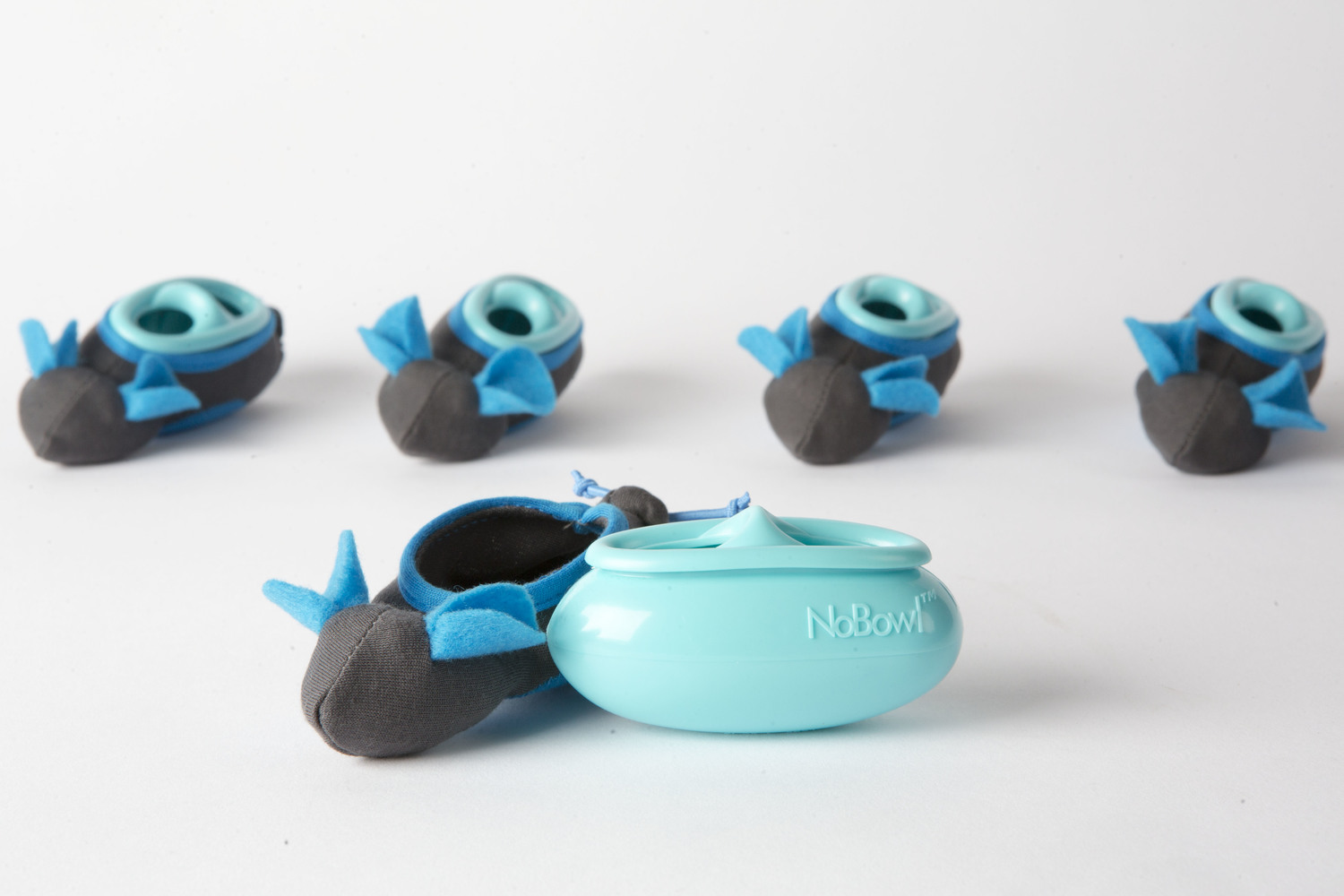 NoBowl Portion Filler™
Designed to hold 1.6 tablespoons (1/5th the daily ration of an average 10lb cat).*

*Be sure to talk to your veterinarian about the appropriate total daily portion for your cat.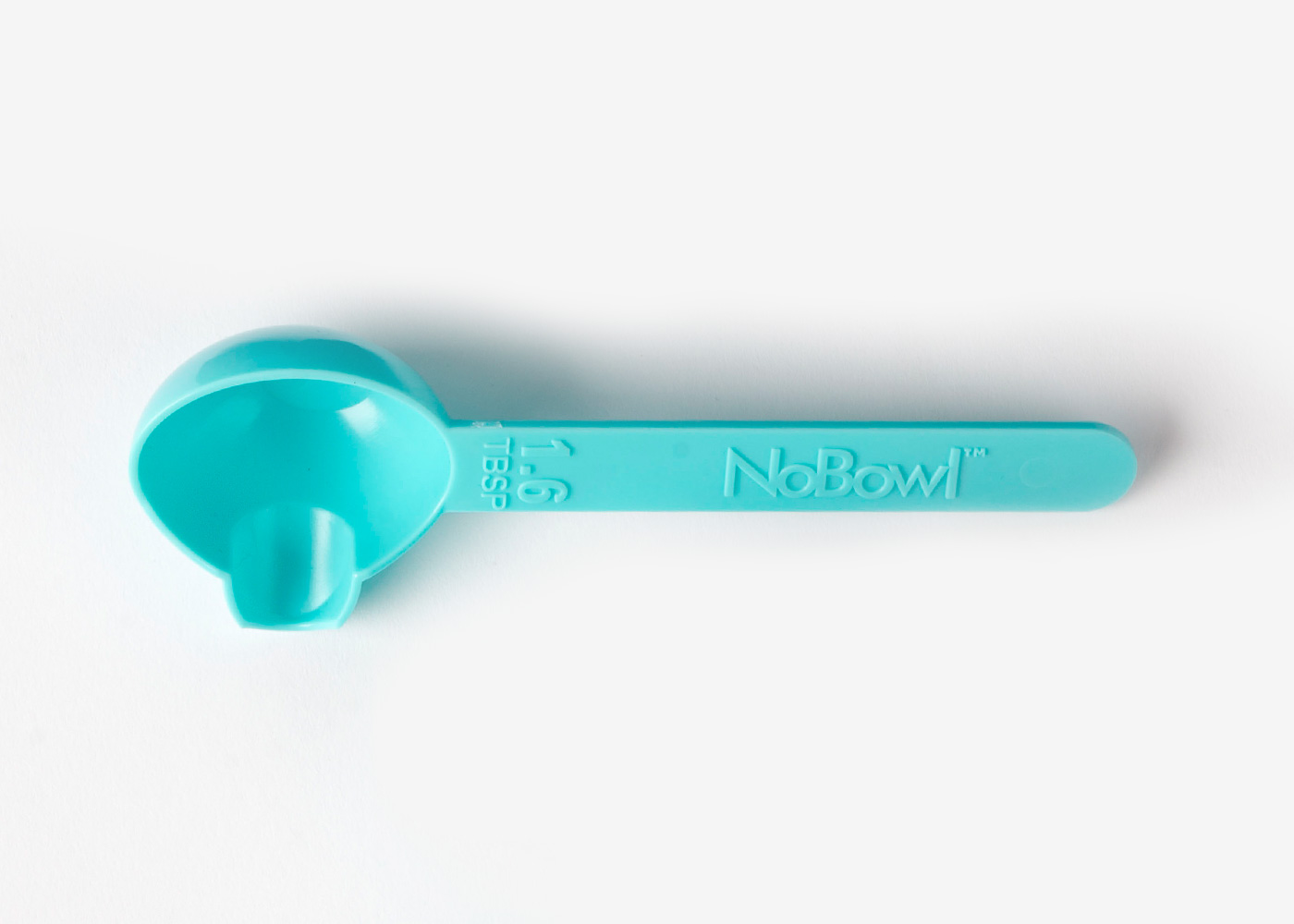 ---
Ready to Get Started?