Complete NoBowl Feeding System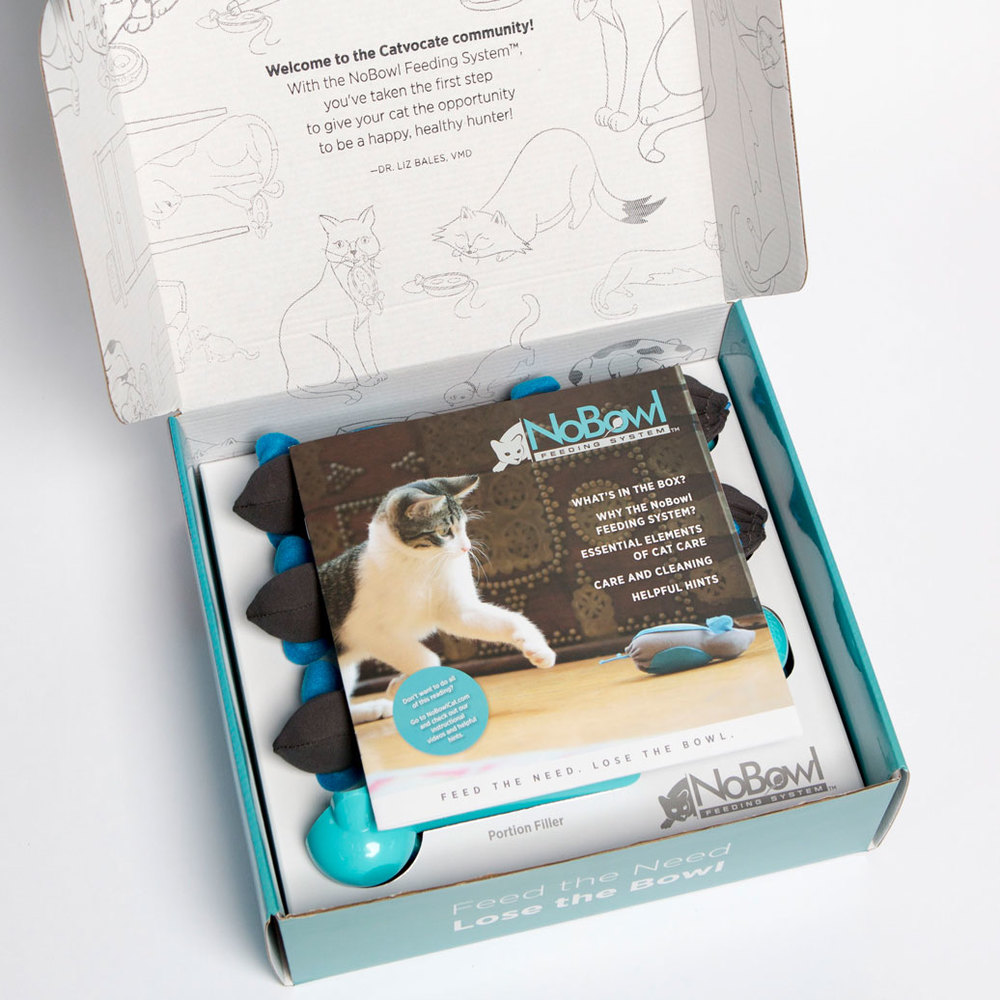 Complete NoBowl Feeding System
FREE SHIPPING*
Expected to ship September 30, 2016.
Each NoBowl Feeding System set includes:
1 NoBowl Trainer™

complete with

multiple dispensing holes

5 Naked NoBowls™

each with two dispensing holes - designed for any size kibble

5 NoBowl Skins™

designed to simulate the tactile feel of prey allowing your cat to grab, claw and use its teeth as it would in the hunt

1 N

oBowl Portion Filler™

which will holds 1.6 tablespoons (1/5th the daily ration of an average 10lb cat).*
*Free standard shipping (3–5 business days with tracking) within the 48 contiguous States. Orders placed before 3pm EST process and ship the next day. Hawaii, Alaska and International: Standard shipping with tracking is $9.95.
Designed and tested in the USA. Manufactured in China. Intended only for use by cats. Not intended as a toy for other animals or children. Remove from cat if any part becomes loose or damaged.
Plastic NoBowls, Trainer, and Portion Filler: Food grade plastic. Dishwasher safe (top rack).
Fabric skin content: Nylon/Rayon fibers. Machine washable/Line Dry.